Controlled Product Development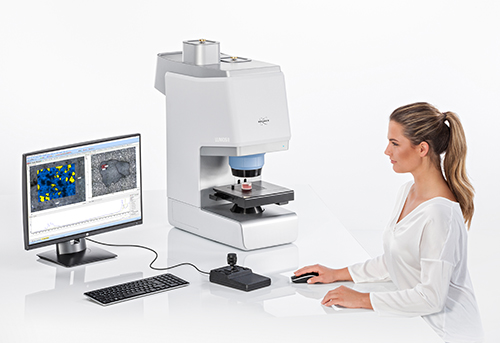 The failure of polymer and plastic products is most effectively avoided by a good product design, correct material selection and an appropriate production process. During product development many variables influencing plastic properties have to be considered to ensure high quality of the final product.
The information from IR-microscopic analysis with LUMOS II effectively supports product development. As an example the impact of variations in the processing conditions on the homgeneity of a material are determined.
Moreover LUMOS II is a helpful tool in reverse engineering as it provides information about the composition of products that are already in the market.
Chemical characterization of plastic products

Reverse engineering

Chemical imaging of mulilayer laminates

Chemical imaging of heterogeneous materials
IR-microscopic measurements using LUMOS II allow to characterize the composition of plastic materials. Mapping measurements on the sample with a local resolution in the micrometer range result in chemical images that reveal the distribution of individual components, e.g. the basic polymer, fillers and plasticizers.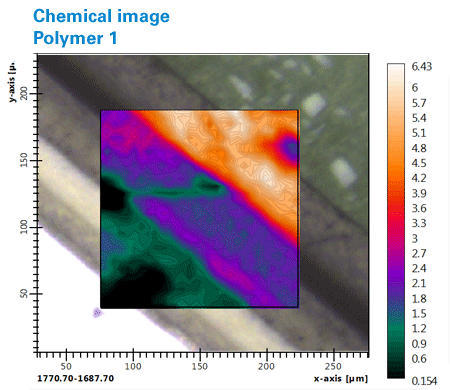 | | |
| --- | --- |
| Learn more about chemical imaging applications performed with LUMOS II. | |
Analysis of multi-layered packaging
Multi-layer packaging materials is often required for maintaining product integrity, e.g. of food and pharmaceuticals. Different polymer films and other materials are combined to prevent the product from being exposed to oxygen, ultraviolet illumination, or other environmental factors. The design and fabrication of polymer films is typically a complex and costly process that can affect actual and perceived product quality. IR-microanalysis provides insight into the structure of such polymer laminates for quality control and for the analyses of found defects.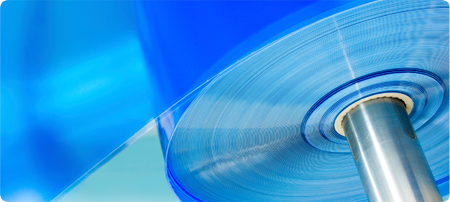 | | |
| --- | --- |
| Read application note about failure analysis of packaging materials. | |