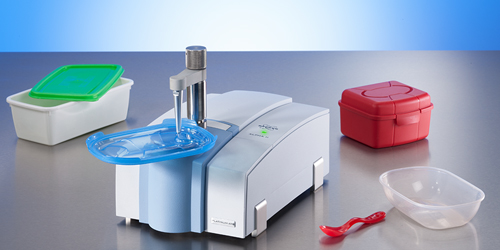 Plastics are used in countless products such as automotive parts, packaging materials, home appliance, electric devices or textiles. Many of today's plastics are complex multi component systems made from various compounds like different polymers, fillers and additives. The systematic selection and blending of these constituents in appropriate mixtures results in materials with optimized properties.
As a high product quality at low price is a basic requirement in modern industry, reliable quality control is mandatory. An essential step for a trouble-free manufacturing process without waste is to verify the correct identity of the incoming raw materials. Later on the correct composition in the final plastic product has to be checked to ensure the right properties.
Using the ALPHA II a quick and reliable check of the correct chemical composition of the product is performed.
Differentiate polymer types

Quantify fillers and additives

Control the correct processing of your product